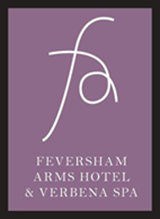 Game, Potato and Sausage-Meat Pie
Created by Adam Jackson, Executive Chef, Feversham Arms Hotel & Verbena Spa
In celebration of Great British Game Week, 23rd – 29th November 2020, R & J Yorkshire's Finest Farmers and Butchers have teamed up with Adam Jackson. We have worked with Adam for a number of years now and since January he has been the Executive Chef of The Feversham Arms Hotel & Verbena Spa, Helmsley. We approached him ahead of Great British Game Week and he was very obliging to share his delicious recipe for Game, Potato and Sausage-Meat Pie.  Full of rich, deep flavours and the perfect winter warmer.  You'll need to prep well in advance to leave the game overnight to marinade but it is well worth the wait for those delicious fulsome flavours. 
Thank you, Adam and enjoy!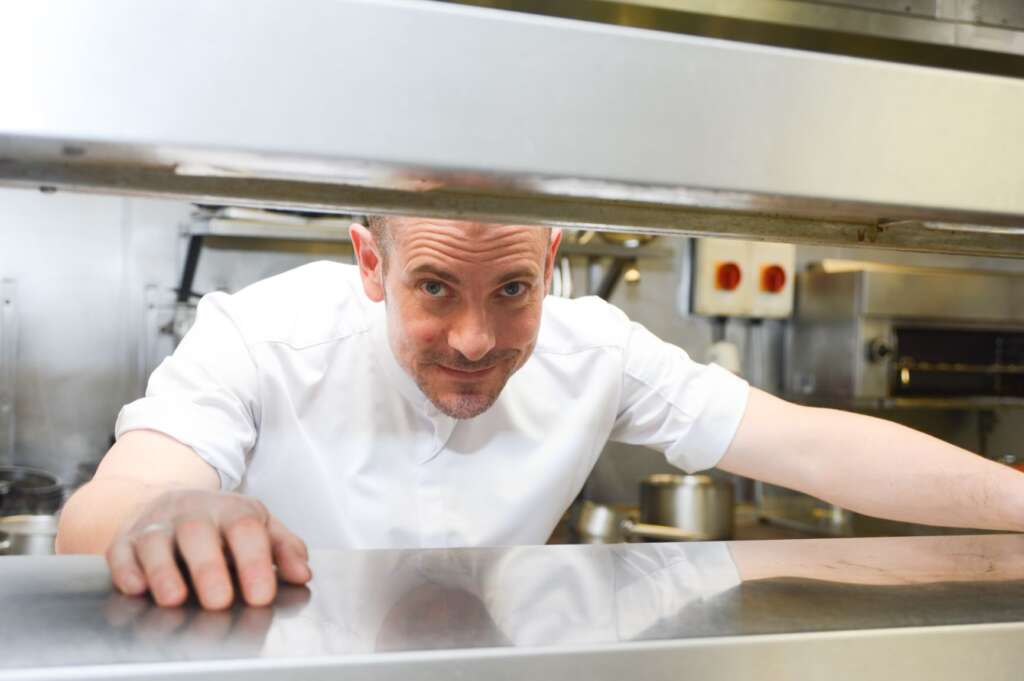 Ingredients List
2 carrots
1 large onion
Large sprig of thyme
1 Bay leaf
2 juniper berries
4 pepper corns
Salt
25 ml sherry vinegar
2 cloves garlic
1 stick celery
Small bunch parsley
Teaspoon red currant jelly
175 ml full-bodied red wine
100 ml water
50 ml port
1 lemon
½ teaspoon of minced truffle paste (optional)
50g smoked streaky bacon cut into lardons 
500g Maris piper potatoes
4 egg yolks
250 g short crust pastry
100 ml double cream
100g unsalted butter
10-inch bottomless flan case (could be normal, but tough to get out of the casing), can be cooked in ramekin dishes for individual pies.
Method
For the marinade add together the red wine, water, juniper berries, pepper corns, thyme, port, half the garlic, bay leaf and a large pinch of salt.  Pour over the diced game and marinade overnight. Marinade all of the game except venison if contained in the mix. 
The next day, dice vegetables at ¼ cm (carrot, celery, onion), and cut the venison, if contained in your game mix, into small pieces
Fry off the sausage meat as if it were mince in a heavy bottomed large saucepan until lightly browned and separated then pour through a sieve to drain the excess fat. 
Fry off streaky bacon lardons and diced venison and pour through sieve. 
Fry off veg in same pan without colour, deglaze pan with sherry vinegar and port.
Add mince and venison and cook for a couple of minutes, add stock and turn heat down a little. 
Drain the overnight marinade from game through a sieve and retain the liquid.  Add this liquid to the sausage and venison mix and continue to cook at a gentle simmer.  Keep cooking this for about 90 minutes, stirring regularly.  Top up with water as needed.  This should be the consistency of savoury mince.  Remove from heat after an hour and a half. 
Seal off the marinated game pieces in a frying pan and then add to the sausage mix with lemon zest and half the juice.  Return to the heat and cook for a further 20-25 minutes until the game is tender and venison cooked, then stir in red currant jelly, parsley and check the seasoning.  Leave to cool.
Roll out the pastry, line the pastry case and blind bake until the pastry is just cooked. Remove paper and baking beans and brush with egg yolk and bake until sealed and golden.  Remove from the over and leave to cook for 5-10 minutes then add the game sausage mix and fill ¾ of the way.
 Prick and bake potatoes in the oven until cooked.  Immediately scoop out and mash.  Put butter and cream into a pan and bring up to boil.  Add the mash and beat until smooth, add 2 egg yolks and beat again.  Place in a piping bag with a large star nozzle.
 Pipe mash on top of the pie in whatever pattern you wish.  Put back in oven at 180 ° C for 20 minutes until golden on the top then leave to rest up
 If you're brave, push out and remove from dish and cut into wedges.  If not, cut whilst still in the dish.
Serve with braised red cabbage and any remaining mix, add to create a thick, rich gravy.  Delicious! 😋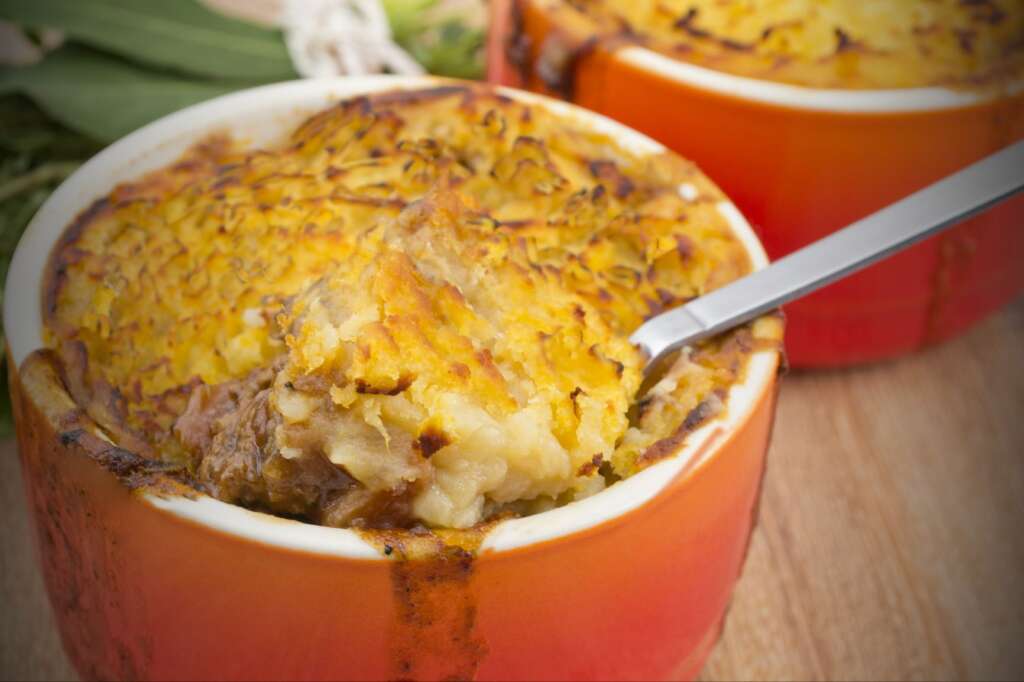 About the Feversham Arms Hotel
Set in Helmsley, a market town in the heart of North Yorkshire, guests can enjoy all the hotel has to offer from its stunning outdoor pool, award winning restaurant and renowned Verbena Spa.
Established in its current form in 2008 (the hotel has been trading for over 100 years), the hotel and the spa have won a large number of awards including; "World Luxury Spa' Award 2011, UK Resorts Spa; Independent Hotel of the Year, Catey Awards 2011; AA Awards 2011, awarded four AA red stars and two rosettes; AA Hotel of the Year Award (England) 2009/10; Best Hotel Spa: UK, Conde Nast Traveller Reader's Spa Awards 2010.
The hotel employs 70 staff.
There are 33 bedrooms, 21 of which are suites, and include spa, poolside, deluxe and junior suites as well as traditional and standard double rooms.
Guests can enjoy the award-winning Verbena Spa and treatments can be viewed at www.fevershamarmshotel.com/verbena-spa
There are a number of dining options at the hotel including the restaurant, the lounge and the spa-tisserie.
Why not follow The Feversham Arms Hotel on Social Media to keep an eye on their upcoming news ahead of their re-opening
Facebook – https://www.facebook.com/fevershamarmshotel
Instagram – https://www.instagram.com/fevershamarmshotel/
Follow