We have some incredible stock available to us at Yorkshire's Finest, and one thing we are always looking to do is provide you with exciting menu ideas and options.
This week we have 5 amazing Mangalitza and Mangalitza cross pigs available for you to buy in whole carcass form or broken down into cuts and joints to your specification!
These fine pigs have spent their lives in the Woodlands of Yorkshire, foraging shrubs, sleeping in the shade & living a great pig's life. All of this activity and diet has developed a deep rich flavour that will be a great addition to any menu. The meat is well marbled so that it is tastier and less dry than that from more modern breeds. It is also a fantastic pig to make your own charcuterie with.
We have two pure breeds and 3 mix-breeds available. The mix-breeds are a mixture of Mangalitza and Iron Age pigs which is a mix of Wild Boar and Tamworth pigs. So the flavour on these will be just as incredible.
We are selling these as individual pigs. You can have them delivered as they are or we can break them down into joints and cuts to your specifications.
Due to the limited amount available please get in touch ASAP if interested in purchasing one of these amazing and hard to come by pigs.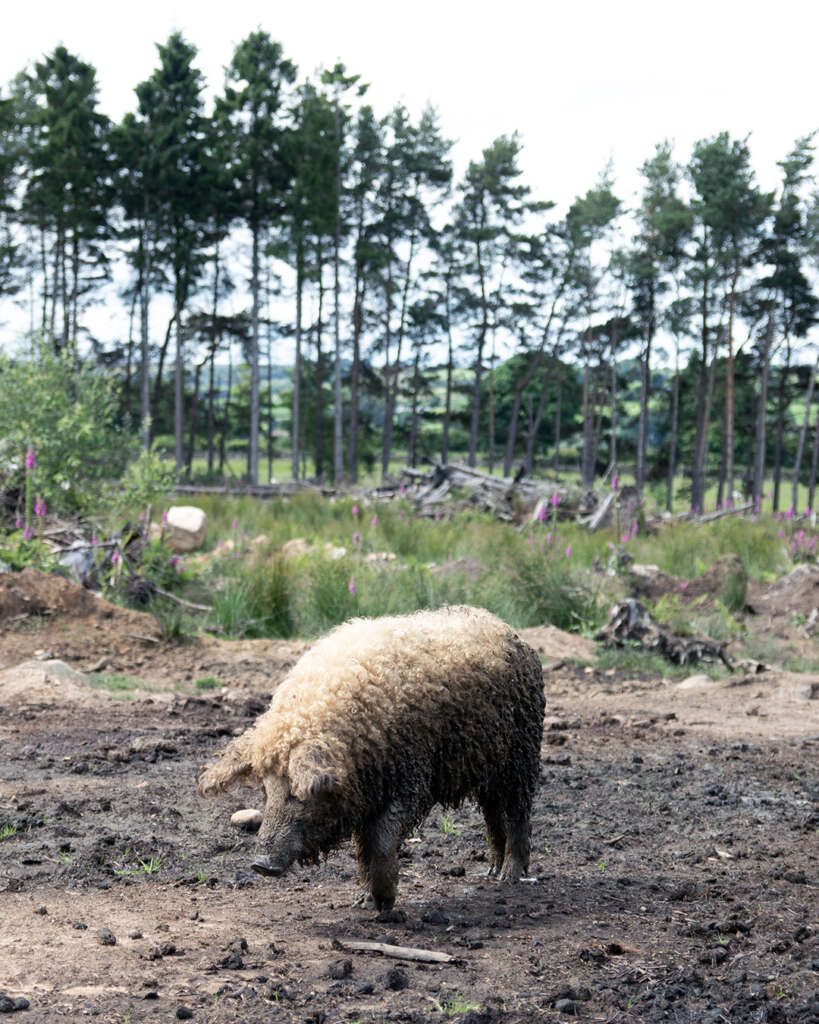 Thanks