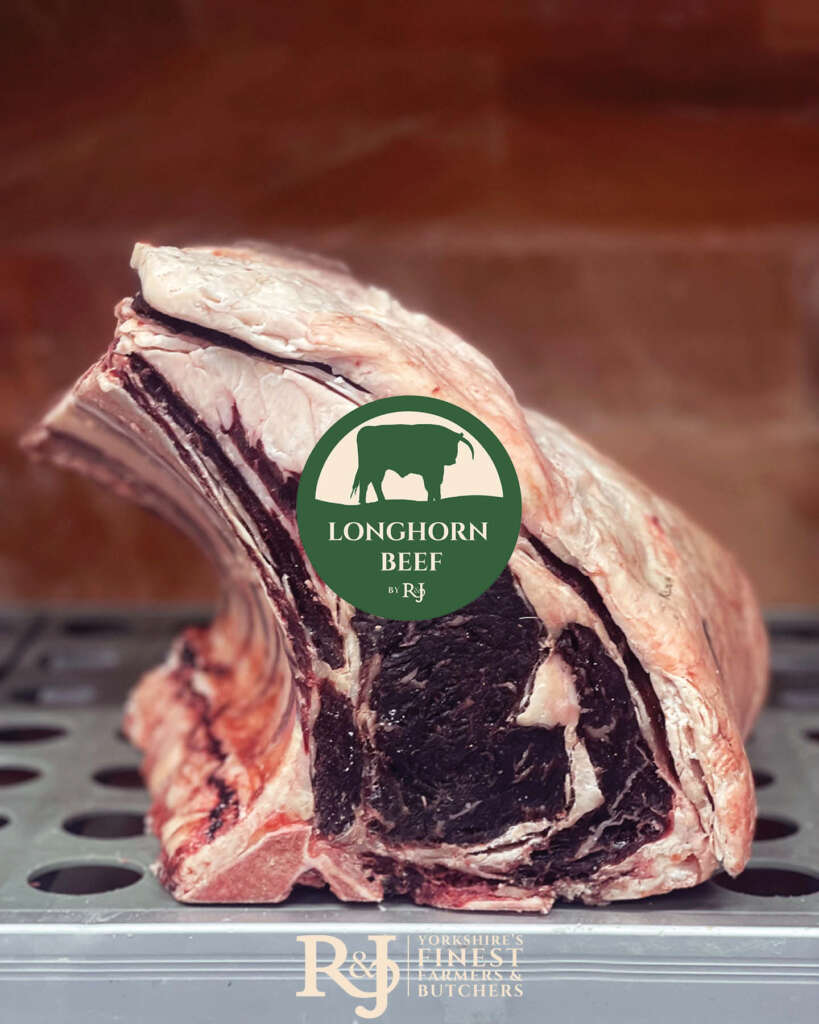 We have some very special beef for this year's 'Great British Beef Week'.
It is a wonderful celebration/illustration of how we sustainably farm cattle and produce top quality beef here at Waterford Farm.
British Beef is some of, if not the most, sustainable and high welfare farmed beef in the whole of the world. We count our farm and co-operative as part of this important story, always favouring welfare & quality over fast gains.
English Longhorn is often regarded as one of the finest of all beefs and we are proud to farm Longhorn here at Waterford Farm. Longhorn cattle are a native Yorkshire breed, suitable to our climate and terrain. They have a great temperament that helps produce a wonderfully marbled beef due to their relaxed nature.
It is a beef very much from this place and we have a few special steaks available for you to try over this May Bank Holiday. Continue reading to find out more.