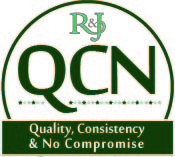 I believe that we can all say that it has been a long 12 months. I would be fairly certain that I must have had more than one birthday and yet cannot believe that Covid has only been in our lives for one year . Perspective is a funny thing and especially through Social Media nowadays. It is all to easy to tell a different story to the truth of what is happening behind the scenes.
From the outside R & J Yorkshire's Finest Farmers and Butchers is thriving during this pandemic.
This cannot be done without our stunning produce, Yorkshire's Finest workforce and the support of social media interactions of the public, as well as acclaimed chefs. Huge thank yous must go out to Tommy Banks, Lisa Goodwin-Allen, Danny Parker, Peter Neville, Joshua Overington, Joel Monkman, Galton Blakiston . The list is endless to be honest for all of the mentions and support that the hospitality industry have given us, apologies if we have not individually mentioned you. Customers who we also regard as friends, thank you.
When it comes to R & J we have been growing steadily for the past 17 years, since Ryan joined the team leading the way. 2020 was set to be our best year yet with a fantastic supply chain of co-operative farmers and suppliers through to our truly talented chefs, some with prestigious accolades too. We have never had a salesperson and customer growth has been through word of mouth and chefs moving between establishments alone. Even our usual January slump didn't happen in 2020, we were on a roll.
After the announcement on Friday 20th March for all cafes, pubs and restaurants to close our business plummeted.
The most sensible option at this point would have been to close. As an eligible business forced to cease operating we would have been aided by the Government. Our losses would have been minimised and staff kept on via the furlough scheme.
This may have been the sensible option but we also appreciated that the world was not going to stop spinning. People still needed to eat and some of our existing customers were going to provide that service. Even though it was a minimal number of our customers, we needed to be there to support one another through this torrid time.
It has been a tough year to say the least. If we had not have entered lockdown in such a good position it is very unlikely that we would still be functioning today. We have has months where sadly we have been haemorrhaging money. Due to basic daily running costs and the size of our premises turnover needs to reach a certain amount in order to be financially viable. When such an established business has to absorb such losses it is very disheartening for all of us involved, especially as a family business. The first furlough scheme meant that in order to fulfil the hours of our 'working' team we were having to find jobs to be done. This was a number crunching nightmare to ensure that those attending work were not getting less than those furloughed.
Yorkshire's Finest Pop Up Butcher's Shop was born.
With the support of the locals and a number of chefs our shop was a great success. It was phenomenal to receive such incredible feedback from new customers. Some that had known the family for years or just known of us. The year rolled on, lockdown 1 finished and suddenly hospitality was re-born!
From zero to 100 in no time at all we were rolling again. August Eat Out to Help Out was like Christmas every day but without the excitement of the presents. It was a crazy time which unfortunately lead to a number of the team feeling the high pressure environment as a such a shock to the system. This became too much and we had to wish them a fond farewell.
The remainder of 2020 was rocky, as I am sure you can imagine. Customers ceased operating and then hospitality thriving. This resulted in riding the storm as we yo-yoed in and out of lockdowns. Fortunately the furlough scheme was adapted to make this more manageable.
Without our team we would not have a business.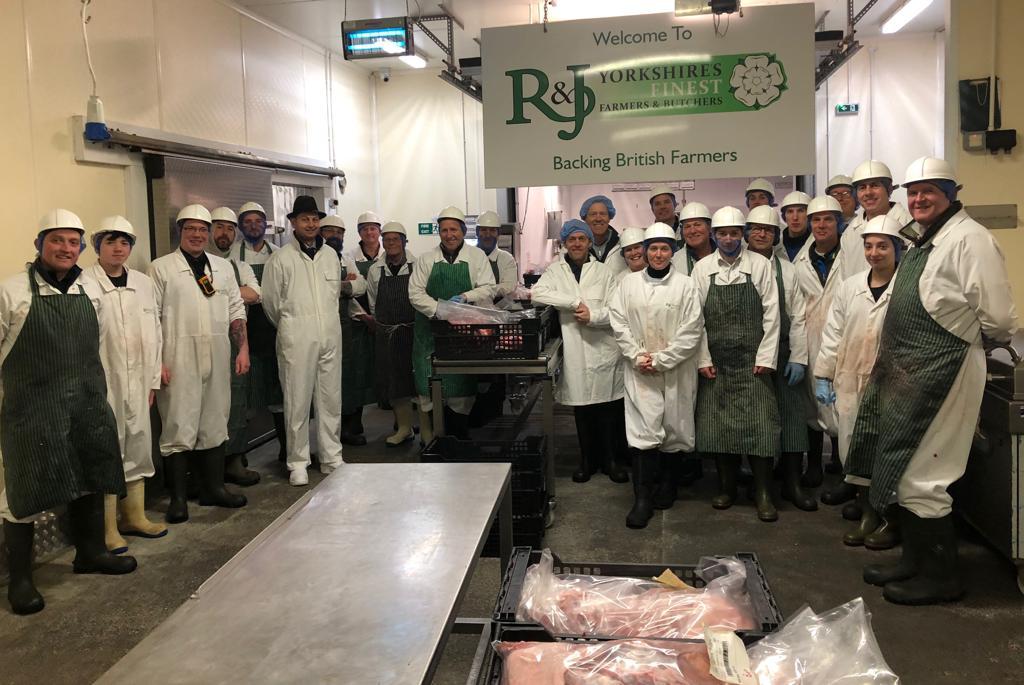 Their dedication to be Yorkshire's Finest and flexibility with shift patterns is second to none. We could not ask for better team players. They have all been fantastic throughout and sympathised with our situation as an employer. Our team have adapted as and when we have required from ecommerce home deliveries, food boxes through to restaurants. To promote a work-life balance we have now moved to a Monday to Friday operation. This allows our team quality time away from work.
12 months on and Covid is part of everyday life.
A year on and never would we have anticipated that we would still be living the lockdown life. We are so grateful for the support that we have received for our home deliveries. Financially it has been a struggle to balance but we are on the journey to brighter times. It is all too easy to forget that our main customer base is dormant and ready to spring to life as opposed to gone for good. Mind over matter. We are so excited for this road map out of lockdown to pave the way for us as a company. When put into context on a small scale, 20 home delivery orders is minimal compared to 20 restaurants and this is the heart of the business and where we thrive.
We are looking forward to delivering our quality produce to restaurants and households across the country. Our alliances that have been born during Lockdown 2020 will continue to grow as we move into the next era, a list of which can be found below. There are exciting times ahead for all of us as we take this journey.
We hope that you will enjoy deliveries beyond April 12th 2021 and wish you a safe and enjoyable Spring.
Thank you from all of us!
R & J Shop – Nationwide Delivery
Made in Oldstead – Tommy Banks Food Boxes