From the Dales, the Moors & the Vales, straight to your door.
We are #Yorkshiresfinest
We are a family farm and butcher that farms in Nidderdale, with an informal co-op of farmers supplying us from across the Yorkshire Dales, Moors and Vales.
Our family has farmed in Yorkshire since the 1850's. All of our farming is based on a Low and Slow process; Grass fed or free range, and using traditional and contemporary hanging and curing techniques, that help set us apart from your ordinary butcher!
We supply some of the best restaurants, pubs and hotels across the country whilst also now offering our amazing product to the home cooks amongst you.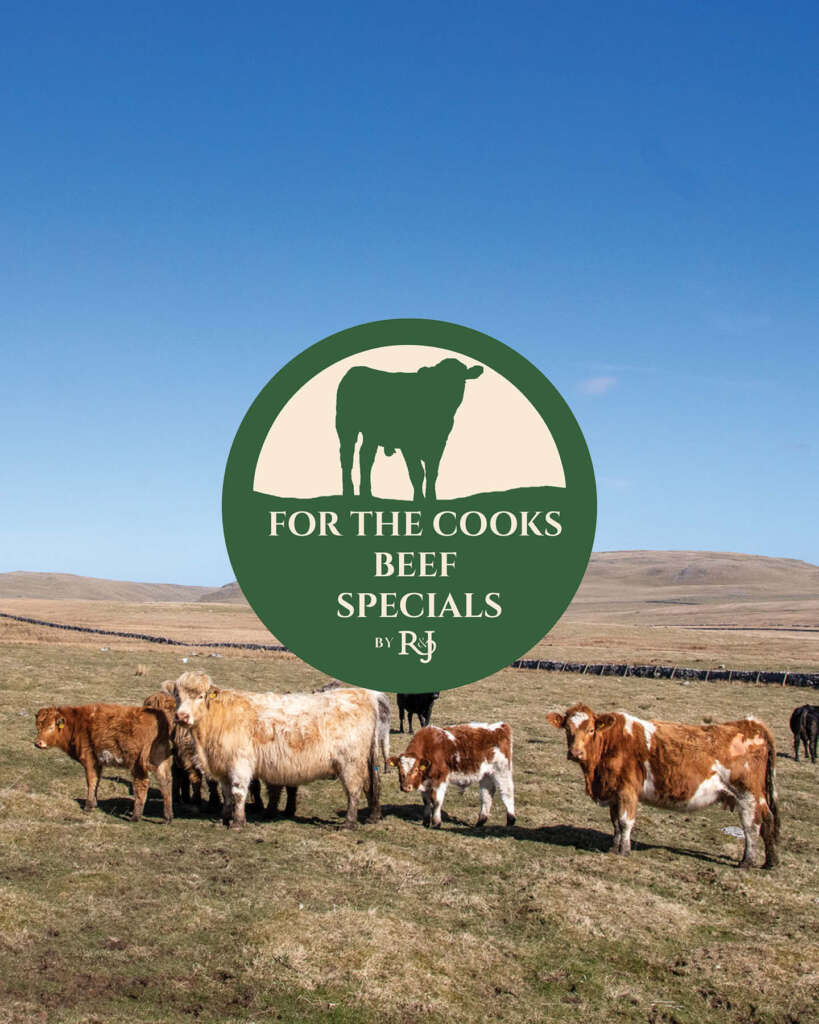 'For the Cooks'
'For the Cooks' focuses on; R&J chef-inspired produce & recipes, rare and native breed cuts, one-off, and on offer items. The produce will always be seasonal, grass-fed or free-range, sometimes experimental, sometimes traditional, and all about incredible flavours.