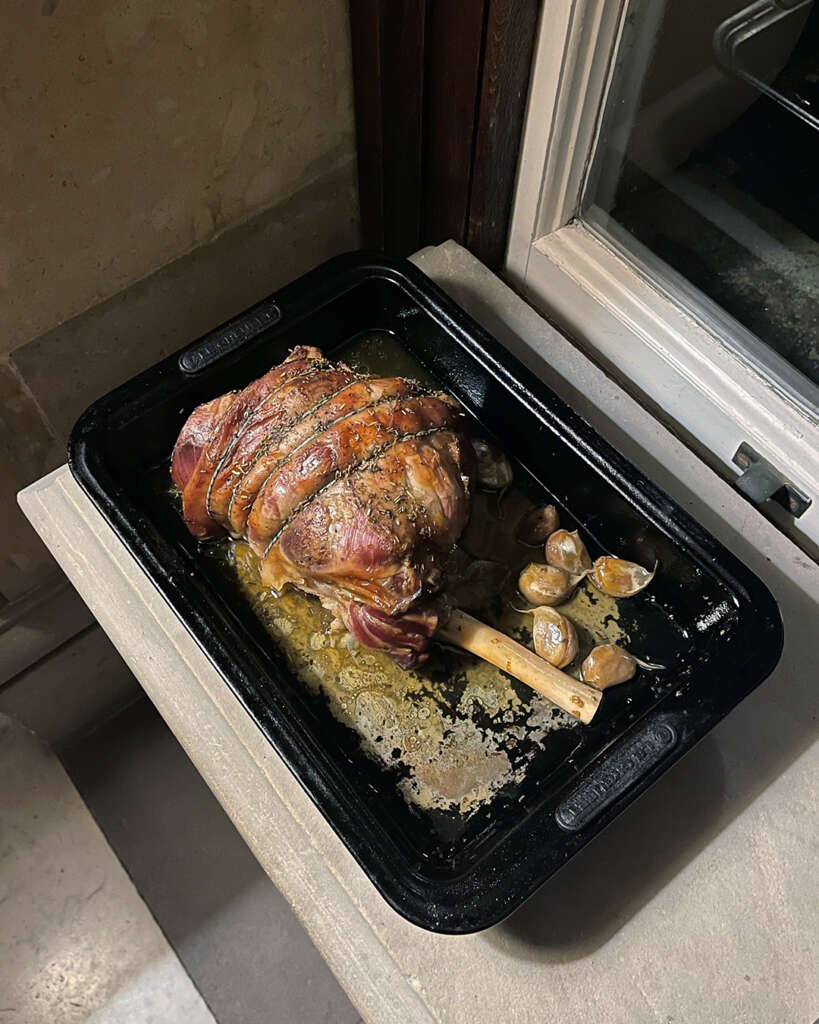 If you are one of our customers who are afraid of cooking lamb, thinking it is a complex joint to cook then please follow our super simple yet delicious recipe from cook; George Howard, whose family estate of Castle Howard produces some of the finest Yorkshire Lambs across the Howardian Hills.
George Howards' Recommended Cooking Instructions:
Allow the Lamb to come up to room temperature.
Add some knife scores (if selecting the shoulder) and rub over some olive oil over the meat. Next rub in some salt.
Preheat your oven to 240c
Place fat side up in an open roasting tin
Place in the oven for 10 minutes and give it a hot blast.
Turn down the oven to 170c, add 1/2 pint of lamb/chicken stock, some whole garlic cloves, rosemary and cover in foil.
Cook slowly for 30 mins per 500g if the leg, or around 4 hours if the Shoulder
Allow to rest under foil for 30mins.
Carve and serve with sides of your liking.